Code of Conduct for Accredited Tutors
by: Accredited Tutor

Email this to a friend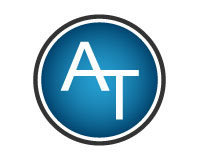 It is important to remember that tutor accreditation is not just about complying with the initial requirements for accreditation.  Equally important is the requirement that Accredited Tutors provide tutoring service in compliance with the Rules of Accreditation and Code of Conduct which have been approved by the Australian Tutoring Association.
The full list of rules and the code of conduct can be read by clicking here.
If a tutor has any questions about the rules of accreditation or code of conduct, please email contact@accreditedtutor.org.
If you believe an Accredited Tutor does not or has not provided tutoring services to you or your child in accordance with the rules of accreditation and the code of conduct, and you wish to submit a complaint, please follow the procedure for submitting complaints on our Complaints Policy page.  This page also details Accredited Tutor's policies and procedures in relation to responding to complaints.
Comments