Endorsement of Accredited Tutor by Emeritus Professor George Cooney (AM)
by: Accredited Tutor

Email this to a friend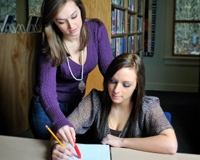 The following is a letter of endorsement from Emeritus Professor George Cooney (AM) following a review of Accredited Tutor, and in particular the training program that is a key component of the accreditation process.
Endorsement of Tutor Accreditation
I am very happy to endorse the move towards boosting standards for tutors nationally. Tutoring nationally and internationally is growing and the need for consistent standards has never been greater. The accreditation framework and units of study help to improve the overall standards within the tutoring sector and will provide greater accountability for parents and also the mainstream system of education.
Particular strengths of the accreditation model are:
An articulation of a need to understand pedagogy
The focus on ethical conduct, including child protection
The exposure of tutors to cognitive models
The encouragement of tutors to think about their tutoring practice
I like that over time supplementary units will be added to the training that will help tutors to better understand the differences between coaching and tutoring, will look at issues arising from cultural diversity, the use of technology, issues around stress, time management, goal setting and homework.
Responsible self-regulation requires that minimum standards of training are characteristic of an industry. The tutor accreditation should help achieve this aim and thus provide parents, students and their teachers with a sense of confidence in the quality of tutors undertaking the study.
Emeritus Professor George Cooney
Comments