Email this to a friend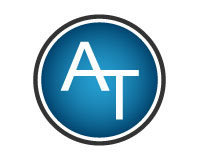 AccreditedTutor.org has been live for 4 weeks, and is off to a flying start!  We have over 120 members, and over 70 tutors that are in the process of completing their accreditation.  And as a quick reminder – discounted accreditation rates expire at the end of January.  Click here to become an accredited tutor, or click here to sign in and continue with your application.
We are very grateful for the support and feedback we've had from many tutors and applicants in this 'post-launch' phase.  As a brand new service we are learning constantly about how we can improve the usability and efficiency of this service.
Accreditation Amendments:
We have had one amendment to the accreditation process approved by the Australian Tutoring Association (ATA) and implemented on the site, and this relates to education requirements to support specialist accredited tutor status.  In short, the change allows individuals that have completed a Masters degree in a particular subject area to claim specialist status in that subject.  Click here to view the full list of requirements to support specialist status.
All amendments that relate to the rules of accreditation or the accreditation process itself require approval by the board of the ATA.  As amendments are approved by the ATA they will be implemented and then announced through this forum.
Difficulties with the Accreditation Process:
If you are having any difficulties with the accreditation process, please feel free to email us at contact@accreditedtutor.org.  We are happy to assist in any way possible, including with the uploading of documentation, editing photos etc.
Comments