Minimum requirements for accreditation
by: Accredited Tutor

Email this to a friend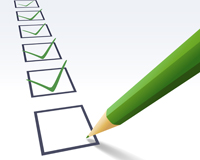 To be eligible to become an Accredited Tutor, you must meet the minimum requirements specified below. If you do not meet these requirements, please do not proceed with an application for accreditation. If you purchase an accreditation product, and subsequently do not meet the minimum requirements for accreditation, you are not entitled to a refund.
Minimum Requirements to apply for Accreditation
Are you a permanent resident of Australia?
Have you completed your high school certificate (year 12, HSC, VCE, Matriculation or equivalent)
Are you enrolled in, or have you completed tertiary education in Australia, with a TEQSA registered tertiary institution?
 Will you provide Accredited Tutor with evidence that you have satisfactorily passed a working with children check?
Do you agree to provide tutoring service in accordance with our Rules of Accreditation?
If you answered yes to these four questions, you meet the minimum requirements to apply for accreditation.
For tutors educated internationally:
If you are a permanent resident of Australia, but your tertiary education was completed outside Australia, then provided your tertiary education was completed at an institution recognised by Australian Education International, and you meet the other minimum requirements of accreditation above, you are eligible to apply for accreditation.  To check whether or not your international institution is recognised please email contact@accreditedtutor.org.
Comments