New Premium Partner Intuition Education
by: Accredited Tutor

Email this to a friend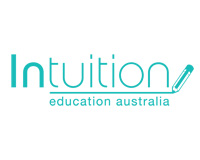 Accredited Tutor is pleased to announce our new premium partner Intuition Education.
Intuition Education is a major tutoring college headquartered in Epping NSW providing specialised tutoring services to HSC students, employing over 100 tutors and teachers.  Intuition Education actively recruits the brightest university students who have not only excelled in their HSC and university studies but also demonstrate superior communication skills.
As a premium partner with Accredited Tutor, all tutors and teacher employees with Intuition Education will be accredited tutors.  This is a clear statement of Intuition Education's commitment to the delivery of quality tutoring services.
To learn more about Intuition Education visit the Intuition Education website by clicking here
For more information about accreditation for Australian tutoring businesses, please call 1300 306 582
Comments