Pioneering tutor accreditation service launched
by: Karen Keast

Email this to a friend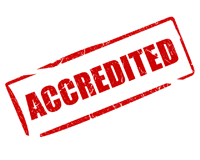 Australian tutors will be accredited for the first time with the launch of a new nation-wide accreditation service, Accredited Tutor.
Accredited Tutor, which has been endorsed by the Australian Tutoring Association (ATA), will provide a new industry benchmark for the nation's estimated 75,000 tutors, raising the standard of tutoring in Australia and providing parents with confidence and choice.
Australia's billion-dollar tutoring sector is an unregulated industry where, until now, there has been no maintenance of tutoring standards.
Accredited Tutor will ensure tutors, with either a teaching or non-teaching background, provide tutoring services in accordance with an industry code of conduct while tutors will also be required to meet a range of quality standards relating to their education, skills and character.
Accredited Tutor managing director Martin Bowen said Accredited Tutor was excited to work with the Australian Tutoring Association to deliver an initiative aimed at improving children's education outside the classroom.
"All parents naturally want to give their child or children the very best opportunities when it comes to gaining an education," Mr Bowen said.
"Now parents will be able to choose tutors with confidence, knowing their tutors have the appropriate skills, education and experience required for best practice, and have also met stringent police background checks.
"Accredited Tutor is an invaluable online resource that enables parents and students to search for and find professional tutors that meet their specific education needs."
The Australian Tutoring Association has developed Accredited Tutor's online training program offering six core units to ensure tutors meet minimum levels of qualification as well as providing additional optional units for tutors interested in specialising.
ATA chief executive officer Mohan Dhall said Accredited Tutor will raise the national standard of tutoring services provided under Australia's self-regulation model.
Mr Dhall said the accreditation service in the growing tutoring services industry was long overdue and he urged principals, associations and parents' groups to support the endeavour.
"We think it's important for parents and mainstream educators to understand that responsible tutors are interested in improving standards all round and in benchmarking best practice in the interests of children," he said.
Mr Dhall said the Australian accreditation service will also lead the way on an international level.
The United States is the only other country which has accreditation for tutors but the system is cumbersome, resulting in only a small proportion of tutors becoming accredited.
Comments