Requirements for Specialist Accredited Tutors
by: Accredited Tutor

Email this to a friend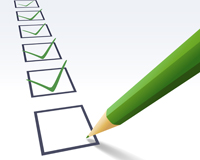 In addition to meeting the Minimum Requirements for accreditation, 'specialist' accredited tutors are required to meet more onerous requirements in relation to their education experience.
If you apply for 'specialist' Accredited Tutor status and subsequently meet the requirements, your profile on the Accredited Tutor website will include the 'specialist' classification, and you will be able to list your subjects of specialisation. You can select a maximum of five subjects of specialisation but you must meet the education requirements in all subjects of specialisation.
Additional Requirements for Specialist Accredited Tutors
Specialist Accredited Tutors must have completed sufficient tertiary education in their claimed areas of specialisation. In general this entails having completed at least 3 years of study in the subject of specialisation or a related field, or having completed a masters degree in the subject of specialisation. There are exceptions and variations to this requirement, and the full list of requirements for specialist accredited tutor status can be viewed by clicking here.
Steps to establish your 'Specialist' tutor status:
When purchasing your accreditation, select the 'specialist' accreditation product. If you are already an Accredited Tutor, you can claim specialist status by upgrading your accreditation from your My Account page.
When prompted, select the subject areas in which you wish to claim specialist status.
When entering your education experience, be sure to include all tertiary courses you are undertaking or have completed, particularly those underpinning your 'specialist' claim. You will be required to supply evidence of your education experience.
Accredited Tutor will then verify that your education experience meets the requirements for your claimed subjects of specialisation. Once verified, your 'Specialist Accredited Tutor' status will be included with your profile.
Comments