The ABCs of choosing a tutor
by: Karen Keast

Email this to a friend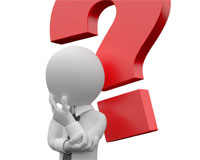 When it comes to selecting a tutor, parents are advised to do their homework.
A simple internet search reveals a multitude of tutors and supplementary education providers are available to tutor your child in a variety of subjects, ranging from reading and writing to mathematics, physics, dancing, music and languages.
With an estimated 75,000 tutors in Australia, not to mention overseas institutions offering online tutoring services, how do parents choose a professional, qualified tutor?
Tutoring industry experts say choosing a tutor doesn't have to be an overwhelming process.
Following a few simple steps and asking the right questions will help parents discover the tutor who can bring out the best in their child.
A is for ATA and Accredited Tutor
Parents should begin with the Australian Tutoring Association, the peak professional body for education tutors and tutoring organisations in Australia, as well as the Accredited Tutor website.
The ATA has a complete list of Australian tutors who are members of the association, and who are required to abide by the industry's code of conduct.
AccreditedTutor.org provides an accreditation service to ensure tutors, with either a teaching or non-teaching background, meet a stringent range of quality standards relating to their education, skills and character, including verification that the tutor has received a Working with Children check.
Parents can also use the website to search for an accredited tutor at the click of a button, view accredited tutors' profiles and review their education, experience, expertise and approach to tutoring.
B is for background
ATA CEO Mohan Dhall suggests parents take a thorough approach and question tuition providers about their staff, their education and experience, as well as their fees and contracts.
"If a tutor avoids or can't answer any of these questions then there will be a question mark over the quality of that tutoring," he says.
Mr Dhall advises parents ask questions such as – does the tutor offer a refund policy, how much is the total tuition expected to cost, and are there any cancellation fees or any extra costs for educational resources?
Parents should query programs and reports – does the tuition provider follow a set study program or curricula, how often will I receive verbal or written progress reports, and is there tutoring homework?
NumberWorks'nWords NSW state manager Tinara Eagles says it's also worthwhile for parents to take into account the tutoring venue.
"I think parents can tell when they walk in the door of one of our centres," she says.
"We provide a really positive, enthusiastic environment for kids to learn.
"They can see straight away there are lots of kids that are happy and there's lots of great learning going on with their tutors."
Parents should also consider the tutor to student ratio, Ms Eagles suggests.
"We have a ratio of one tutor to three students and that means we can give kids a lot more individual, one-on-one attention, and in other places that might not be the case – it might be more of a classroom style."
Kip McGrath Education Centres CEO Storm McGrath says a good tutor should provide a free initial assessment, discuss what form of tutoring, if any, is required, and whether the tutor can deliver tuition that will meet the parents' expectations.
"You want someone who is honest and who is going to give a good, fair appraisal of the child and someone who is going to deliver what they say they are going to deliver," he says.
C is for children
Finding the right tutor can make a world of difference to your child's education.
"The right tutor should be aiming to not make any dependencies. Correct tutoring should make a child as independent as possible," Mr Dhall adds.
After all, the right tutor will be focused on your child and their individual learning aspirations, Mr McGrath says.
"A good tutor cares about the child and is genuinely interested in seeing a child achieve their goals."
Comments